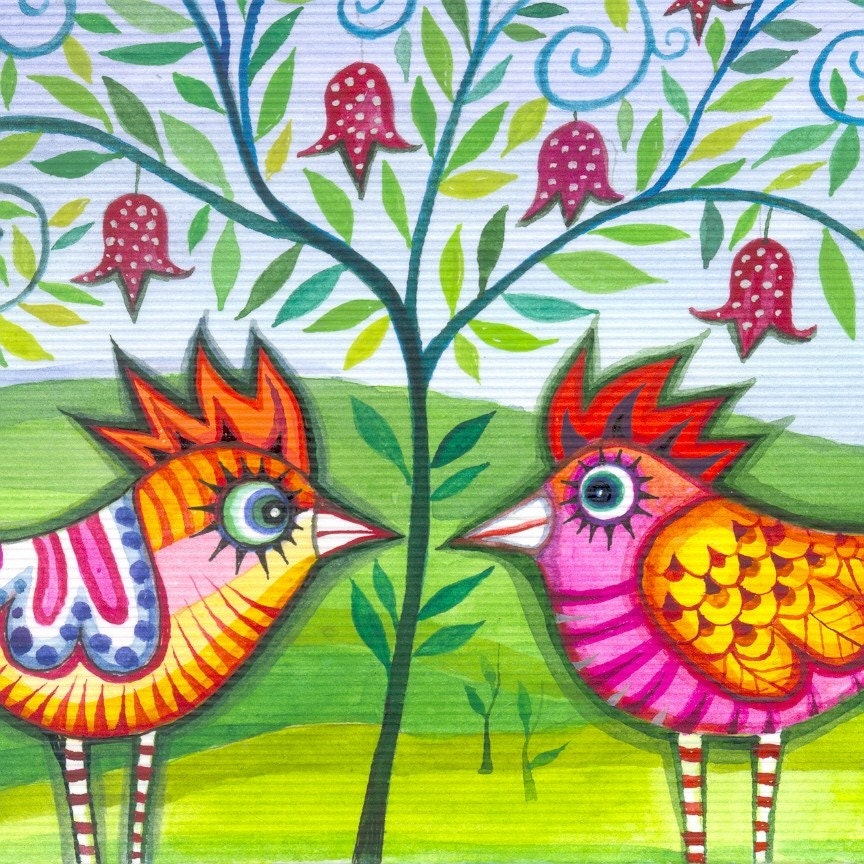 Anna from MolMolly says: My relationship with the paper lasts for many years now and I still think that this is the most wonderful material to work with - I love it for its transience and impermanence. I have great respect for it, because I remember the days when it was hard to get (my degree was on a roll of paper for ECG, I could not get anything else 30 years ago in Poland). Today, I gather and collect all the scraps, these useful as well as these probably not.
I work with paper in various ways: making papier-mache sculptures, cut-outs, paper jewelry or weavings from the paper yarn I made myself. Even the curtains in my house are cut out of paper, no need to wash, just cut the new one if the old gets dirty;)
Mainly I paint on paper and very rarely betray it to the other techniques, I often use scraps of paper, the old packaging, random card, these are base to the most spontaneous work. I do not expect my work to survive me, so I do not pay much attention to a quality of a base on which I work, but sometimes I use a special artistic paper, and then I am happy as a child, because it helps you achieve interesting effects. However, work on a decent, durable and expensive material is always stressful to me, and why should I be upset if the work is supposed to be happy?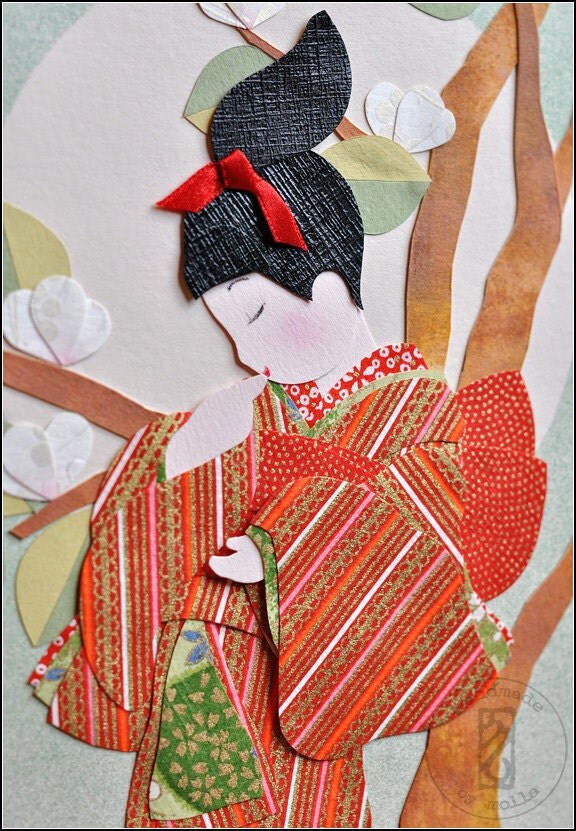 Mariola z Moligami says: The paper is an extraordinary material, versatile, yet very durable, its so unusual qualities give room for creativity. It's my beloved material, in particular Japanese papers, which have no equal. I especially like working with Japanese paper YUZEN, also called chiyogami. It's beautiful, rich and decorative paper, my paper figures and dolls come to life and become colorful butterflies in kimonos "sewn" in this paper. Its designs are drawn from the rich Japanese symbolism of the seasons, natural elements, cherry blossoms, summer grass, pine, fan, bamboo, sea waves. Holding a sheet of Yuzen paper gives you the impression of something rich and urges you to create something sophisticated and beautiful. The extraordinary quality of this paper makes it very versatile; it can be used in many areas of origami crafts, scrapbooking, bookbinding, jewelry, cardmaking and many others. Sheets of paper are very flexible, strong and absorbent. This paper is the essence of Japanese design, which is why I so strongly associate with it, actually all of my works are created from it, it's the power of pattern and color that makes it so unique. Just take your glue and scissors or a knife and begin to conjure beauty.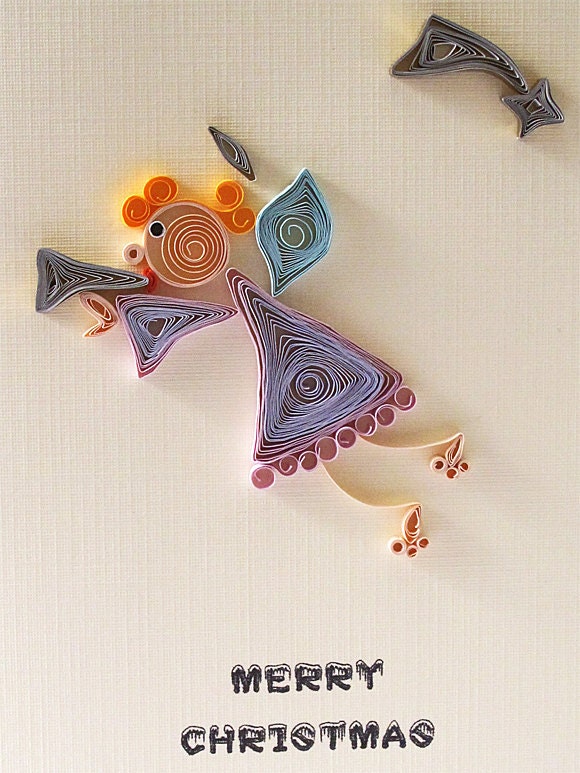 Iza form SzalonaIsa says: I choose paper, because there are so many types of it, and you can make with it whatever you want. You can bend it, tear it, crash it and stick it together creating something new from something old. My favorite attribute of paper is that I can be used again and again. Almost every little scrap can be used to create something new . It can be also mixed with every other material. Paper is a very fragile, but if it is well protected from moisture it will last very long. I usually use fixative and varnish. It confers rigidity and protects against moisture and fading.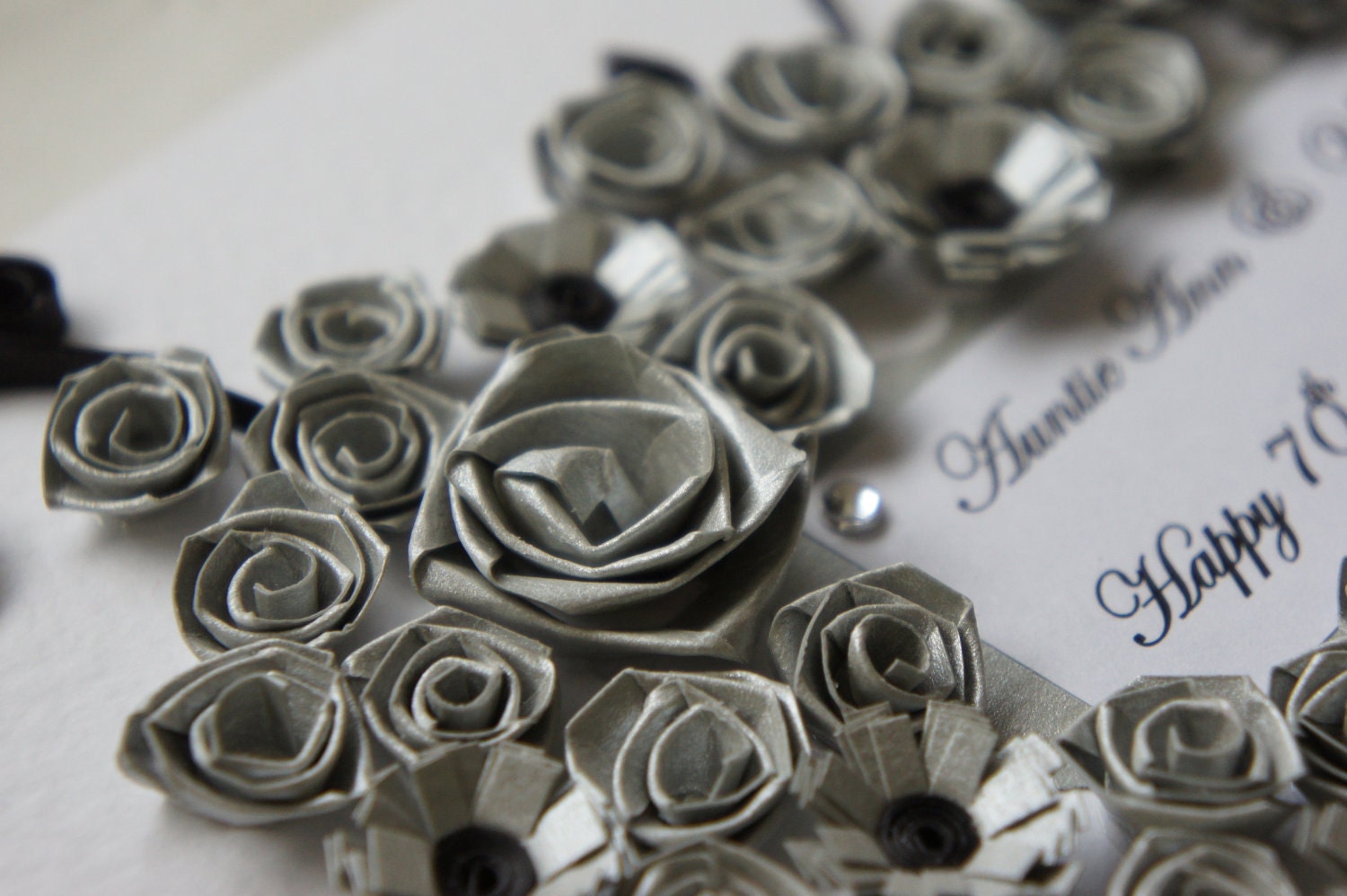 Aga from AgaQuilling says: I've only recently started working with paper but I think it is absolutely brilliant. What I really love about paper is it's diversity. It is so flexible that you can make basically anything you can think of with it. I use it for quilling, which is rolling narrow strips of paper. I can create pictures just by rolling it and it looks amazing. I also make my own envelopes and boxes using recycled paper to give it a second life. You can even use paper to create jewellery, which, thanks to the sealer, can be worn outside in the rain.
Take a look At POLetsy member GIVEAWAY